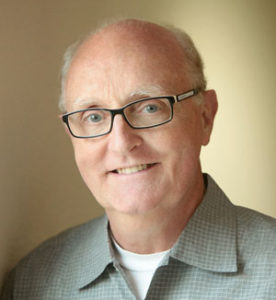 W. Lee Baker is a first time novelist inspired by the path his life has taken. He is a lifetime lover of wonder. He has climbed in the Himalayas, scuba-dived Cocos Island, Costa Rica, and idled away afternoons in the cafes of Paris and Prague. He brings life into his writing and photographic works so we may see the beautiful delicacy of this world. He lives in the San Francisco Bay Area with his wife Rebecca, the love of his life, and has two grown daughters, a stepson and three grandchildren.
W. Lee works to create and share what makes life really rewarding; that provides real well being, happiness and harmony. This has given birth to his first novel, Crysaline's Way, which is in final development. The story is of a girl from a simple, rural world who moves through becoming lost and ultimately finds her own way into a long, vibrant, full life. This is the heartwarming story of her discoveries, of the world she finds, and of the people and love found along the way.
W. Lee Baker has been producing personal photographs of the world around us his whole life. His love of the experiences that enrich our lives is expressed in another personal work, Wandering Towards Bliss, a photo essay book.